Welcome
Dr.(H.C) Ir. Tri Rismaharini, M.T
Mayor of Surabaya
Prof. Dr. Ir. Djwantoro Hardjito, M.Eng
Rector of Petra Christian University
Call For Paper
THE THEMES
The theme of AUPF 2018 is "Disruption at The Crossroads: Innovative Engagement and Future Challenges for Higher Education" and aims to address an array of issues around innovation and disruption. There will be three parallel sessions with the sub-theme as follows:
Navigating Online Courses at The Age of Disruption


This sub-theme aims at:




Examining online courses as a new challenge
Exploring the effectiveness of online learning in higher education
Designing creative online learning

Disruptive Innovation: Shifting The Way of Learning


This sub-theme aims at:




Shifting paradigm in education from teacher-centred to student-centred learning.
Exploring disruptive innovation in learning.
Engaging technology in disruption era.
Embracing new disruptive educational technologies.

Disruption, Globalization, and The Changing Context of Education


This sub-theme aims at:




Discussing the boon and the bane of globalization in higher education.
Creating strategies to deal with globalization entering Asian higher education.
Engaging educational disruption in the globalization era.
IMPORTANT DATES:
| | |
| --- | --- |
| Full Paper Submission | 28 September 2018 |
| Acceptance Notification | 05 October 2018 |
BASIC SUBMISSION RULES:
| | |
| --- | --- |
| Language | English |
| Paper Length | Max. 5000 words including references, figures, tables, charts, and appendices |
| Abstract | 100-200 words with 3-6 keywords |
| Font | 12-point Times New Roman |
| Paragraph | Single-spaced with one-inch margins all sides and justified |
| Page number | Bottom-centered |
| Format | Microsoft Word format (2007 or later) |
| References | Use APA Style |
SUBMISSION FORMAT:
The submission must meet the required format and cover the following:
Backgrounds/ Research goals / Objectives
Methods
Expected results/ conclusions/ contributions
References
All papers should be submitted via email at aupf2018@petra.ac.id and accepted papers will be scheduled for oral presentation.
For inquiries please contact Committee Chair Dr. Sienny Thio by email at sienny@petra.ac.id
Speakers
Plenary Session
Wednesday, 7 Nov 2018
Petra Christian University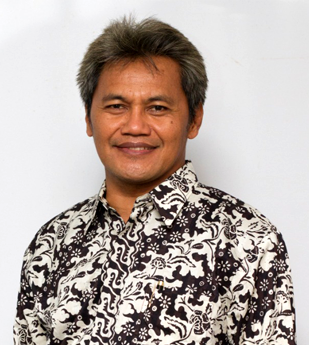 Prof. Ainun Na'im, Ph.D.
Secretary General of the Ministry of Research, Technology, and Higher Education – Indonesia
"Disruption at the Crossroads: Innovative Engagement and Future Challenges for Higher Education"
The plenary session aims to explore current and future challenges encountered by higher education in dealing with technology disruption era, and evaluate the effectiveness of online platform to provide better teaching and learning process in higher education.
Talk Show Session
Wednesday, 7 Nov 2018
Petra Christian University
Following the Plenary Session, the talk show brings together three distinguished speakers from South Korea, Malaysia, and Indonesia. The speakers will offer their insights on turning disruptive forces into opportunities for higher education institutions in Asia. Specifically, they will discuss the theme of the conference, namely Disruption at the Crossroads: Innovative Engagement and Future Challenges for Higher Education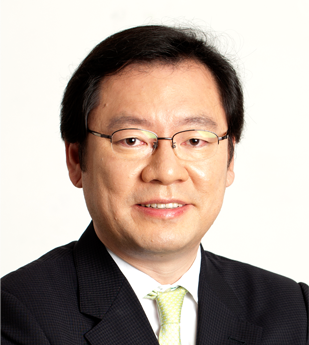 Prof. Dr. Jekuk Chang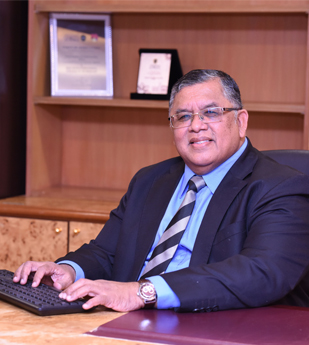 Brig. Jen. Datuk Prof. Emeritus Dr. Kamarudin bin Hussin
Prof. Dr.(H.C.).Ir. Rolly Intan, M.A.Sc., Dr. Eng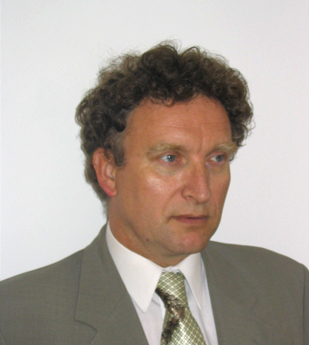 Prof. Dr. hab. C. Eng. Janusz Szpytko
Schedule of Events
Schedule of Events
Day 1 - Tuesday, 6 November 2018
Time
Activity
Location
13:00-14:00
Check in and Registration
Sheraton Hotel
14:00-17:00*
City Tour
More information available soon
17:00-18:00*
Trip to Welcome Dinner
18:00-20:00
Welcome Dinner hosted by the Mayor of Surabaya
To be confirmed
20:00-21:00
Back to Hotel
21:00 onwards
Free Time
Sheraton Hotel
*Note: AUPF Standing Committee members will convene separately at 14:00 to participate in the Standing Committee Meeting, and reconvene with the rest of the participants for the Welcome Dinner hosted by Tri Rismaharini, the Mayor of Surabaya.
| | | |
| --- | --- | --- |
| 14:00-16:00 | AUPF Standing Committee Meeting | Sheraton – Singasari Room |
| 16:00-17:00 | Break and preparation for trip to the Welcome Dinner | |
| 17:00-18:00 | Trip Welcome Dinner | |
Day 2 - Wednesday, 7 November 2018
Time
Activity
Location
07:00-07:45
Breakfast
Sheraton
07:45-08:45
Trip to Petra Christian University
08:45-09:00
Opening Dance
Petra Christian University
09:00-09:55
Opening Ceremony
Petra Christian University
09:55-12:55
Plenary Session :

Plenary Talk
Talk Show
Q&A Session

Petra Christian University
13:00-14:30
Lunch Break
Petra Christian University
14:30-16:30
Parallel Session and Focus Group Discussion
Petra Christian University
16:30-17:00
Coffee Break
Petra Christian University
17:00-18:00
Trip back to Sheraton Hotel & Towers
18:00-19:00
Free time
Final Submission for MoU
Signing
Sheraton
19:00-21:00
Gala Dinner and Token Exchange
Sheraton Ballroom
21:00-onwards
Free Time
Sheraton
Day 3 - Thursday, 8 November 2018
Time
Activity
Location
08:00-10:30
MoU Signing
Coffee Break
Sheraton
10:30-12:20
Handover and Closing Ceremony
Sheraton
12:20-13:20
Check out and Lunch
Sheraton
13:20-14:20
Optional Tour* Reconfirm and Preparation
Sheraton
14:20-onwards
Optional Tour* / Free Time
* We are happy to provide you with an opportunity to explore popular tourist destinations outside of Surabaya in a specially tailored Extended Tour, which you may wish to join. This tour is optional, and is not a part of the AUPF Meeting. More information on the optional Extended Tour, including the destinations, the tour fee, and how to register will be available soon on this website (aupf2018.petra.ac.id).